Virtual Teen Arts: The Symbolism Within and Beyond: 17th-Century Still-Life Painting (Oct 23, 2pm)
$0.00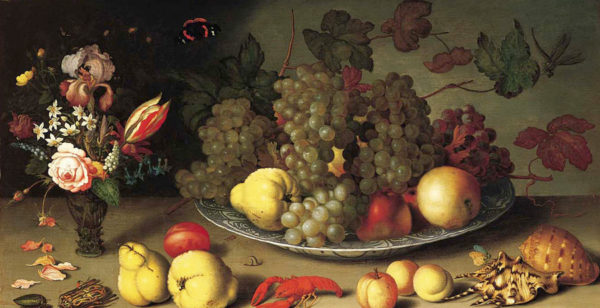 Virtual Teen Arts: The Symbolism Within and Beyond: 17th-Century Still-Life Painting (Oct 23, 2pm)
$0.00
Product Description
Date & Time: Sat., October 23, 2:00–3:00 p.m.
Instructor: Erin Gigl
Explore the symbolism within and beyond the surfaces of 17th-century Dutch still-life paintings with mixed-media artist Erin Gigl. Experiment with pattern, paper, symbols and rubbings to convey meaningful messages through collage. Designed for students ages 13–18.
This virtual class for high school students is free, and space is limited to 15 participants. Materials will be mailed to participants who register at least two weeks in advance. Registration is required by a parent or guardian on behalf of the student.
Details:
Registrants will need to have the WebEx application installed on their device prior to the class. A WebEx meeting link and additional instructions will be provided a week before the event. Participants will need to use a device with camera and internet access. Late registrants will be sent a list of needed supplies. Questions? Email [email protected].
Out of stock